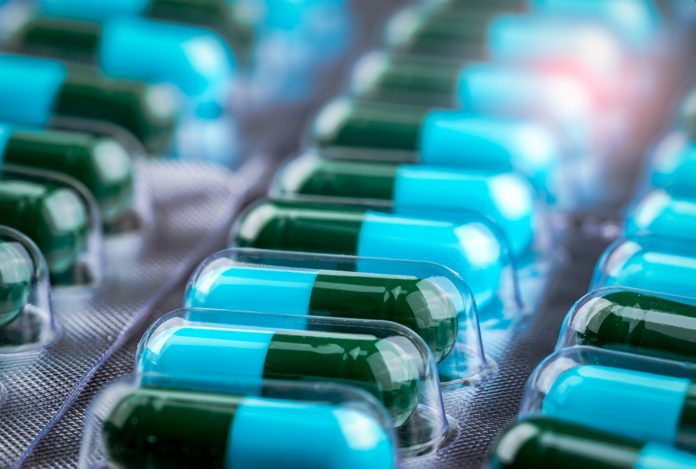 Individual investors might be tempted to chase vaccines for SARS-CoV-2 or treatments for COVID-19, but it's still way too early to know which companies will succeed in their efforts. There will likely (hopefully) be multiple vaccines and treatments approved for use in the next two years, and established companies with track records of successful drug development and commercialization — such as Johnson & Johnson and Sanofi — are likely the best bets.
But the rest of the biopharma industry didn't vanish because of the coronavirus pandemic. While clinical trials will likely be delayed across the industry as a result of the current situation, all of the most promising long-term investing opportunities that existed in late February still exist today. Considering the stock market tumbled over 12% in March (and more pain is likely on the way), there are many opportunities in the biopharma sector for investors with a long-term mindset.
Here's why Fate Therapeutics (NASDAQ:FATE) and Iovance Biotherapeutics (NASDAQ:IOVA) are two pharma stocks to buy in the current investing environment.
IMAGE SOURCE: GETTY IMAGES.
A promising pipeline of next-generation immunotherapies
Fate Therapeutics is developing next-generation immunotherapy drug candidates with several inherent advantages over immunotherapies currently on the market.
First, most of the company's clinical and preclinical assets are designed from standardized cell lines. This "off-the-shelf" capability allows the drug candidates to be mass produced, which lowers costs, increases quality, and might provide more reproducible outcomes for patients. Cellular medicines approved for use today, such as Yescarta from Gilead Sciences, are designed from cells harvested from an individual patient. Harvesting, engineering, growing, and reinjecting the cells is expensive, complex, and time-consuming.
Second, Fate Therapeutics is mainly focused on natural killer (NK) cells, whereas Yescarta is based on T cells. While research in NK cells has been disappointing in recent decades, reproducing their unique role in the immune system could yield a step-change in treatment outcomes. NK cells can be dosed multiple times (T cells can be administered only once), don't seem to trigger catastrophic cytokine side effects (Yescarta comes with a boxed warning), and could even be combined with T cell therapies to make a more potent tumor-fighting drug.
Third, Fate Therapeutics has licensed unique gene-editing tools that are more precise than first-generation tools based on CRISPR/Cas9. The engineering advantages should be compounded as a result of leveraging standardized cell lines as the starting material.
Although investors only have limited data to pore over at the moment, the development-stage company lists 13 unique clinical programs on its website. That could be a sign Fate Therapeutics lacks focus — or a sign the company is brimming with potential. Investors might want to entertain arguments for the latter.
In early April, the cellular medicine pioneer announced a collaboration with Johnson & Johnson subsidiary Janssen to develop novel off-the-shelf immunotherapies based on T cells and NK cells. Fate Therapeutics received a $50 million upfront payment and a matching $50 million equity investment. It also stands to earn up to $1.8 billion in development milestone payments, up to $1.2 billion in commercial milestone payments, and double-digit royalties on potential sales.
The collaboration with Janssen significantly de-risks development efforts at Fate Therapeutics. The company began 2020 with over $221 million in cash after reporting a full-year 2019 operating loss of $100 million. While cash burn will significantly increase as clinical programs mature, the company is relatively well-positioned in the near term.
Fate Therapeutics remains a high-risk, high-reward investment opportunity, but at a market cap of only $1.7 billion, investors with a long-term mindset might find the risk-reward balance falls in their favor.
IMAGE SOURCE: GETTY IMAGES.
Poised to transition to commercial operations
Iovance Biotherapeutics is a compelling biotech stock for several reasons. The development-stage company boasts a promising pipeline, is poised to earn regulatory approval for its lead drug candidate, has begun constructing a manufacturing facility to support commercial operations, and was recently the subject of acquisition rumors.
Of course, the coronavirus pandemic is likely to delay some of the timelines previously shared with investors. The U.S. Food and Drug Administration is likely to reduce time spent reviewing drug applications and convening expert panels for most non-urgent drugs, clinical trials across the industry have been halted, and the company's new manufacturing facility is located in Philadelphia — which is on track to become one of the worst-hit cities of the pandemic.
But investors with a long-term mindset can see that all of those setbacks will be temporary and are out of the company's control.
Iovance Biotherapeutics is developing a promising pipeline of cell therapies based on tumor-infiltrating lymphocytes (TILs) and peripheral blood lymphocytes (PBLs), which play important roles regulating the immune system's response to cancers. The two most advanced drug candidates, each a type of TIL, have shown promise as treatments for metastatic melanoma and advanced cervical cancer, two of the most lethal cancers.
The lead drug candidate, lifileucel, demonstrated an overall response rate (ORR) of 36.4% in metastatic melanoma. That means over 36% of individuals responded to treatment. The median duration of response (DOR) had not been reached at 15.5 months of follow up. Those are remarkable observations for advanced melanoma, which has few viable treatment options. Before the pandemic hit, Iovance Biotherapeutics expected to submit a biologics license application (BLA) for lifileucel before the end of 2020.
The next-most advanced drug candidate, LN-145, delivered an ORR of 44.4% in a small study of individuals with advanced cervical cancer. Currently available treatment options delivered an ORR of between 4% and 14% in their clinical trials. That suggests the asset could be on its way to regulatory approval in the next few years, too.
Given the significant interest in cell therapies and immunotherapies, Iovance Biotherapeutics should be on the radars of investors and larger pharmaceutical companies alike. The stock might be volatile during the pandemic and ensuing economic downturn, but investors with a long-term mindset might see that the company's best days are ahead.